Mobile devices are great. They let you check your email, Facebook, and Twitter pretty much anywhere. The downside is that these devices are small. They can easily be left on the subway, in the waiting room, or even stolen. It is possible to recover these items, thanks to advancements in technology, but you have to do some prep work first.
Apple now offers (with new iPhones, iPod Touches, and iPads running iOS 4.2) a feature called "Find My iPhone." This feature is connected to Apple's own MobileMe service. I know what you're thinking. "Whoa there, MobileMe is like 99 bucks a year!" Yes, the MobileMe suite of services costs money, but the "Find My iPhone" feature is free with all new Apple devices running iOS 4.2
To start, tap the Settings icon and choose "Mail, Contacts, Calendars." From there add a Mobileme account. You don't need to have a Mobileme account activated to use this feature, just use your Apple ID and password (i.e. whatever you use to log into iTunes).
Once you do this and you verify your account, turn the "Find My iPhone" feature on.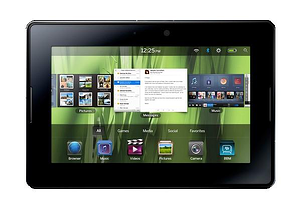 By signing into the Mobileme web portal you can now track your device via GPS, display a message or sound to help find it, and even lock the device and erase all personal data.
So say you lost your iPhone in the couch cushions. You could have it play a sound so you can find it. Or if you left it at the Starbucks down the block, you can send a message to it that says "I'm lost. I belong to John Doe who lives at … you get the drift." Or worse, you suspect it has been stolen. You can remote wipe all of the personal data off of it and lock the device so the thief can't use it.
There are similar options for Android phones such as "Where's My Droid."
For BlackBerry devices, a system administrator can Remote Wipe a device using the BlackBerry Enterprise Server (BES).
The bottom line to all of this is, you should optimize your devices now so that IF (not when) you lose them, you'll be able to track them.