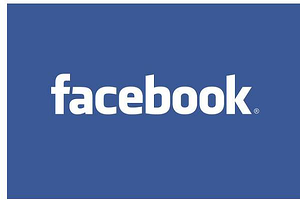 Facebook is constantly changing the application. I would make a bet that most of you reading this article already have a Facebook account. You're on it more than once a day and you're always checking your newsfeed or stalking your friends. Do you know that even though you're on Facebook all the time, they are continuing changes to the application, many of which you do not see or know about? For example, did you know that recently Facebook changed your personal email on your Contact Information which is part of your profile to their email system @facebook.com? So now if friends on Facebook wanted to find your email on your profile, their emails would be sent directly to your messages tab instead of the email address that you designated when you created the account.
Now you probably haven't had the opportunity to look at your profile and see this change, and you're probably wondering when they made this change. Facebook indicated this past April that it would be "updating addresses on Facebook to make them consistent to our site." The company started giving its users the @Facebook.com email addresses back in 2010, but it was only a few months ago that it began to display these new emails on people's profiles. In an announcement that went largely unnoticed, Facebook said that in April it was "updating addresses on Facebook to make them more consistent" across the site. To Facebook, consistency meant switching everyone to a Facebook.com address. This change was made so that as more people use Facebook email addresses to communicate, the more Facebook can target ads towards the users based on conversations people are having on their messages tab. Facebook is not the first to use this type of tracking, Google has been using it longer and just like Facebook, Google is targeting ads to Gmail users based on text in their emails. Depending on the subject of the conversation, Facebook tracks the subject and uses it to target ads that are more towards your interests that will show up on your homepage.
This automatic change caused a lot of controversy among the users. The problem with this change is that Facebook acted without the members' permission again. They automatically assumed that everyone would be satisfied with their information changing against their will! A statement from the Company said, "We are providing every user with his or her own Facebook email address because we find that many users find it useful to connect with each other, although using your Facebook email is completely up to you." Most people would rather provide their personal emails than their Facebook email address since it looks more professional. Imagine yourself as a business professional meeting with a client. The client gives you their email as his Facebook address. It would be hard to take anyone seriously if people provided their Facebook addresses for professional reasons.
Luckily, the email change isn't permanent, so if you do not wish to display your @facebook.com email, all you need to do is go into your 'About' category under your name and information view and click on the 'edit' button and switch it back to your personal email.
Image retrieved by: http://blogs-images.forbes.com/halahtouryalai/files/2011/01/Facebook-logo.jpg