IT Managed Services Provider - Quick Reference Guide
What is a Managed Services Provider (MSP)?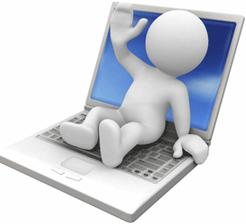 A managed services provider (MSP), is an information technology (IT) services provider, who manages and assumes responsibility for providing a proactive set of defined services to their client's IT infrastructure. Managed services are often looked at as a way for small and medium sized businesses to outsource their IT needs at a lower cost than building an in-house IT support department.
How does a MSP Work?
MSP's provide remote services that are augmented by our on-site support technicians to ensure timely attention to your computer and network needs. We bill a flat, fixed monthly fee which benefits clients by providing them with predictable IT support costs.
Why Use a Managed Service Provider?
Networks are monitored 24x7x365

Single point of contact for all IT issues

Single supplier instead of multiple vendors

Proactive Maintenance

Monthly performance reports

Increased uptime

Defined Service level Agreements/Fixed price Contracts

Experienced and Certified TechniciansManag

Emergency on-site support 24/7

Dedicated Account Managers

Lower Total Cost Ownership for Client