Are You Ready for the Cloud?
Desktop Cloud Computing Pros and Cons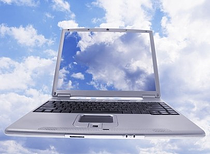 Businesses are switching to desktop cloud computing because of the many positives associated with the virtual desktop that help companies run with more fluidity and security. Applications, data, files and anything graphic are all stored in the cloud.
But should you consider a virtual desktop?
Pros
The number one reason to switch to desktop cloud computing? You can access all your files, applications, etc., no matter where you are (as long as you have internet access). Thus, the virtual desktop is like having a portable office; it allows you to work from anywhere.
There is no installation of software required for a virtual desktop, which means you do not need to keep up with software service packs and updates anymore. It is all done automatically in the cloud by the service provider.
Desktop cloud computing reduces your IT costs. The average cost of ownership for a single PC for a small business generally exceeds $3,000 per year, including hardware and software purchase, support and power consumption. The virtual desktop is distributed as a managed IT service, therefore transforming your IT capital costs into a predictable lower monthly expense.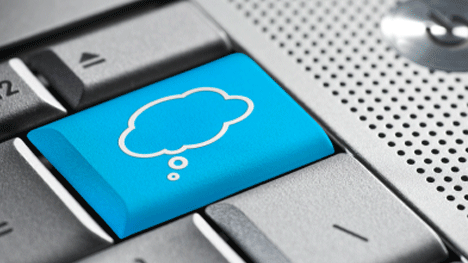 Your cloud service provider handles all the heavy processing, which can minimize your computer's system configuration. Desktop applications require high memory and processing speed for complex applications (i.e. graphic design). This is all handled in the cloud.
Finally, better security. In a business setting, if an employee leaves, all the company has to do is remove the former employee's login information and they no longer have access to any company information. Password protection, identity management (network-wide security requires individual user permission to access information) and integrated threat management (outside threats are monitored and blocked) are other reasons why having a virtual desktop is more secure.
Cons
Data stored in the cloud is an advantage; however, this data can accumulate. Users may eventually have to acquire a higher bandwidth to accommodate data when they wish to retrieve or send it.
Internal details in the cloud, such as data storage location, encryption method and user privileges, are dependent on available information and the trustworthiness of the cloud service provider. Make sure that your service provider is using the best security practices.
*To counter the above consequences all you need to do is make the right choice when it comes to choosing a service provider.
Company Cloud-Computing Desktops: Why IT Specialists are Crucial to Business Success
Last year, Gartner, Inc. (IT research and advisory firm) predicted 25 percent of all businesses would go the digitized route by 2015, making an employee with IT smarts essential: the CDO (chief digital officer).
"…Every budget is becoming an IT budget, and the Chief Digital Officer is becoming a logical addition to business leadership," says Irving Wladawsky-Berger, regular contributor on The Wall Street Journal's CIO Journal.
Over the course of our digitized era, the CIO (chief information officer, aka IT director) has become a position paramount to any company looking for its retention, budget and revenue, which pretty much means all companies have (or need) a CIO onboard. According to Wladawsky-Berger, the CDO is the future direction of the CIO.
The CDO's responsibilities involve not only classic enterprise systems and networks, but digital consumer technologies, as well. Thus, to become a CDO, job requirements would include a well-rounded collection of skill sets:
Digital technology experience
E-commerce and transactional expertise
Online marketing and social media expertise
Analog to digital, product and technology capabilities
You should also be able to work well with others since the job will involve collaborating with senior executives on design, product and systems updates, and refining cloud-based services.
The Takeaway
Consider the virtual desktop to avoid a data hodgepodge—with the right service provider. And if you're IT-inclined with accountant tendencies and a rare talent for marketing, look into the company role of CDO. It's the imperative business role of the not-so-distant future.
Sources: dummies.com, ibm.com, blogs.wsj.com