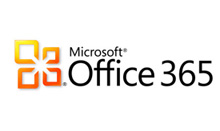 Last month I wrote a comparison of Microsoft's Office 365 and Google Apps. Microsoft 365 had just been released from a beta version and I expected there to be a lot of buzz about the new service. Office can be considered the "golden boy" of Microsoft's software line and is trusted by many and with 365 being a cloud based service I could only expect a lot of speculation. But my intuition failed me. It seems as if Office 365 has come and gone without much buzz, which made me even more curious about the product. Was it not living up to expectation?
When first exploring the website you are instantly told of all of the amazing features and new possibilities Office 365 has to offer. Smiling professionals welcome you on every page giving you the impression that with 365 you can be that person too. Illuminating (but brief) descriptions of each edition will initially thrill any business that is looking to increase its communication capabilities. Everything looks very promising, so naturally you want to take a look at the specifics before committing. But wait, where are they? It takes a lot more research and time within the labyrinth of the 365 website in order to find out all of the exact details you would want to know before purchasing. Very sneaky Microsoft, very sneaky.
Microsoft Office 365 in Plain English:
Microsoft loves to include multiple editions for each version of Office released. It gives them a larger scope of clients who will be happy with the product. With 365, Microsoft does the same. There are two separate plans: Plan P for small businesses and Plan E (or Enterprise) for mid- to large sized businesses. Furthermore, Plan E is subdivided into four separate editions (E1-E4.) Simple right? Now this is where Microsoft gets clever. The $6 per user per month claim that is always advertising is only for the Plan P (which has the fewest features.) Essentially, it gives you access to Outlook and Lync on your computer and smart phone. The website also neglects to explain three more crucial details. For any edition of 365 to work, you must already have a licensed version of Office, maintain a minimum of 3 users at a time and commit to 12 months. In addition, if you begin with Plan P and find your fancy version of instant messenger a tad bit limiting, you are out of luck because Plan P does not migrate to Plan E. This means you cannot seamlessly transfer data but instead must export then import everything again when switching. For some reason $6 does not seem like just $6 anymore.
Microsoft plays a similar game with Plan E. The lowest version of E1 is retailed at $10 per user per month and features half as many capabilities as E4 which is priced at $27. E1 resembles Plan P by lacking features that really separate 365 from previous Office version like having the capability of multiuser document collaboration. However, if you decide to take the plunge and sign up for E4, it comes with a version of Office therefore eliminating the need to go out and purchase the suite if you don't already have it.
Who will benefit from Office 365?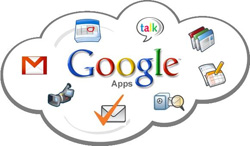 As I mentioned earlier, I previously compared 365 to Google Apps and could not find a clear winner at the time because it seemed like neither out did the other. Now after understanding the product better, I have come to a realization: Microsoft 365 is not the optimal choice for small businesses. This comes as a surprise since most of Microsoft's software is usually the go-to, trusted product for any computer user. Maybe Microsoft assumed this already and decided not to expand Plan P (which is designated for small businesses and "professionals.") Why do I believe this? Office 365 is clearly directed more towards larger corporations who can easily pay more for each employee instead of choosing a more economical route with Google Web Apps. In addition, with 365 you get uniformity unlike Google Apps where there are fewer Google brand apps and more outside apps. However, 365 emphasizes more on the Microsoft platform, allowing users to use the same programs for tasks like online collaboration and communication. I believe this would be more appealing for a large corportation or a business with multiple locations. As for smaller companies, Google Apps is simply more affordable. At $5 per user per month you can find a plethora of Google based (and even more outside) applications that will ease business transactions. Not only does Google Web Apps seem to have fewer restrictions, but it gives the user more flexibility and freedom. Better yet, if you do your research you can find that most of the features of 365 are replicated in various Google applications (like GoogleDocs) or outside applications. So if you are a small company or if money is running a bit tight, save some dough and take the time to explore Google Apps.
Normally I am an automatic Microsoft lover, however I felt a bit cheated after investigating Office365. Microsoft lost some of my trust and maybe it jumped the gun when the system crashed for a day just months after being released from beta. I'm sorry Microsoft, but I have to give Google Web Apps the win!
I hope this helped clear some of the myths about Office 365 but I would love to hear your opinions. Do you have experience with either? And do you think business even matters with either? Does anyone have any opinions on 365 or Google Web Apps and business size?