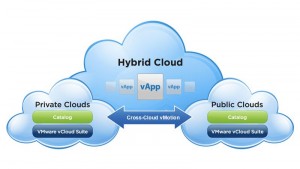 At VMworld, VMware announced tech preview of project skyscraper. Project skyscraper promises that we will be able to take workloads that are in our private cloud, and move them to the public cloud (vCloud Air), much like a vMotion Works today in the datacenter. The goal is to provide a seamless migration between private and public cloud with no downtime!
Reading Between the lines
So I think it's safe to say that it sounds great but can it really be that simple? I think if we read between the lines here we can see what might be required to enable this technology.
First, if we are going to move this workload while it's running, I probably won't change the IP while it's in transit. As a result, I would need to "stretch" the VLAN to the secondary site. This has historically been tough to do with cloud providers. Luckily VMware has recently announced new improvements to NSX with version 6.2, which will be covered in a separate post. NSX does in fact give us the ability to integrate with vCloud Air's NSX, allowing us to do some advanced networking services. I believe in order to make this work NSX 6.2 will be a requirement.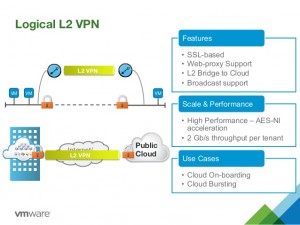 Second, we need to make sure we can failover public services that this VM may need to the secondary site, maybe. What I mean by that is, let's say that this VM is an email server. The email server will have multiple DNS records, an A record so users can access web mail, and likely an MX record so mail can be delivered. With the NSX bridging technology required to "stretch" a VLAN to the cloud we could actually still funnel these services from the internet through the site that has the private cloud, this is probably the way most people will start. We do have to plan for outages to the private cloud sites internet though. Technologies like GSLB (Global Server Load Balancing) from Load balancing vendors such as A10, F5, etc. can provide a higher level of service.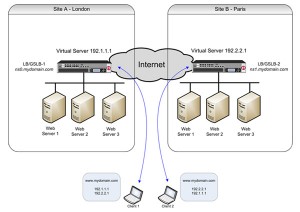 Wrap up
This is quite the incredible technology. I've heard it referred to as teleportation of VM's, which I found funny. It could be a game changer for the way cloud is used. Features like this will allow enterprises to use cloud for more than just test/dev. Cross Cloud vMotion is still in tech preview, but it seems to be a promising technology and will be a must have for cloud integration in the enterprise.
-Brad Maher | Virtualization Practice Lead