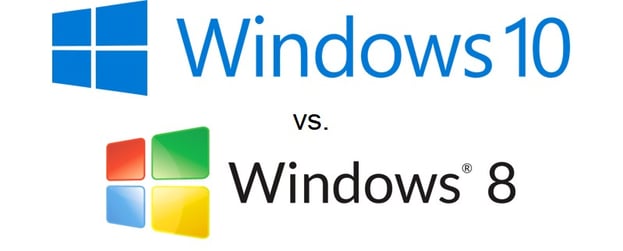 As Microsoft subscribers encounter the offer to update their operating system, it is important for them to consider what they can expect from Windows 10 in terms of upgrades and alterations.
At NSK, Inc., we recommend that our customers and clients wait to initialize the Windows 10 upgrade until after they have discussed expectations and advantages with their IT Managed Services Specialist.
Nonetheless, we have created a comparison chart that outlines some of the simplest differences between Windows 10 and its predecessor. We will offer comprehensive training and advice regarding how to navigate Microsoft's new operating system. As Microsoft has declared that this will be their final operating system to be made available in this traditional form, understanding Windows 10 may become a vital part of taking full advantage of the integration of cloud computing into personal computer technology.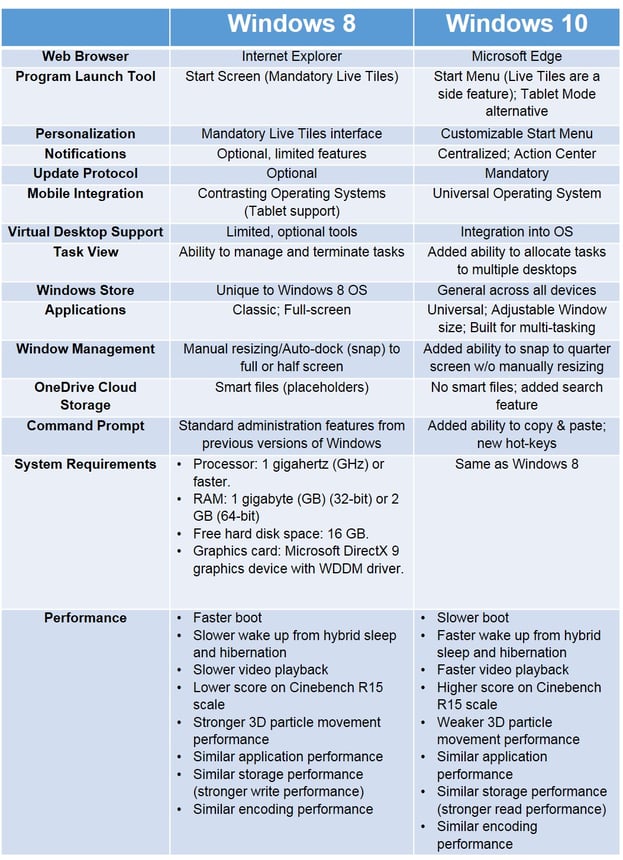 Windows 10 certainly has many notable and new features. We want to make sure that our customers and clients are able to extract the full value from upgrading their operating system. As Microsoft Azure develops alongside the capabilities of Windows 10 and Office 365, Microsoft as a general solution becomes more prominent. We hope to be able to deliver the full strength of these products and account for clients' unique needs.
Sources
http://www.trustedreviews.com/opinions/windows-10-vs-windows-8-1
http://www.techspot.com/review/1042-windows-10-vs-windows-8-vs-windows-7/
http://www.digitaltrends.com/computing/windows-8-vs-windows-10/
http://www.extremetech.com/computing/191279-why-is-it-called-windows-10-not-windows-9
http://www.informationweek.com/software/operating-systems/windows-10-vs-windows-8-10-differences/d/d-id/1319410
http://blogs.windows.com/bloggingwindows/2015/05/13/introducing-windows-10-editions/
http://blogs.windows.com/bloggingwindows/2015/05/04/announcing-windows-update-for-business/