Meet the New Employees!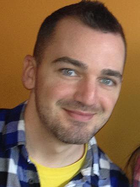 Chris joined NSK Inc in April 2011 as an IT Consultant. Chris' role provides flexibility in that he is able to provide both remote support as well as on-site support. Prior to coming to NSK Inc, Chris was employed as an IT Support Technician at a local architecture firm. Before moving to Boston, Chris fulfilled various IT roles in the U.S. Navy abroad including helpdesk support, asset management, and information assurance. Chris will complete his BS Information Technology in August from Excelsior College.
Chris McNair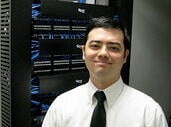 Tim Dooher
Tim joined NSK Inc in June 2011 as an Associate and IT Consultant. Tim focuses on project management for his clients including network and infrastructure upgrades, performance tuning servers and workstations, and tailoring technology solutions to meet his client's needs. Prior to coming to NSK Inc, Tim was employed as a Network Administrator and IT Consultant for several small businesses In Honolulu, Hawaii, and in the Greater Boston area. He brings with him over 7 years as a Network/Systems Administrator and IT Consultant.
Elise Drake
Elise joined NSK in May 2011 as a Marketing Intern. Originally from Seattle, WA, she attends Babson College where she concentrates in Marketing and Entreprenuership.