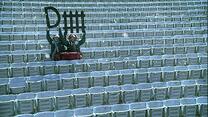 Imagine if your business was suddenly hit by a virus or natural disaster that wiped out your entire server, data center and software programs resulting in the worst possible outcome: you lose all of your data. You and your employees no longer have access to your important documents that are crucial to running the daily activities of your business. In the blink of an eye, your business is wiped out. What would you do then?
Businesses face the risk of losing their data every day. In the United States alone, 140,000 hard drives crash every week and 93% of companies that have lost their data center for 10 or more days due to a disaster filed for bankruptcy within one year of the disaster. What are your options to protect your data? The best offense is a good defense and there are options, some better than others, that will help you avoid a disastrous event and protect your data. Below are options to avoid and options to embrace when it comes to protecting your business's most valuable asset, data.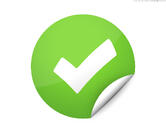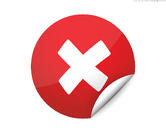 Don't rely on Tape Backups
If your business is using tape backups to store your data, I'm sorry, but you are stuck in the 90's. Having tape backups is like watching movies on a VCR…nobody has a VCR anymore. Tapes are time consuming, a hassle to organize and expensive to upkeep. And on top of that, companies usually fail to test their tape backups. The companies that do test their tapes have found 77% of the time the tape backup fails. Not to mention, if your business is affected by a natural disaster your tapes are most likely damaged or destroyed, rendering them useless. Tapes were once useful when there weren't any cloud storing options, but now there are, so abandon your tapes.
Avoid depending on Antivirus software
You may be asking yourself "Why do I need backup solutions when I always run an antivirus program?" And you should, as well as every other business. But antivirus software doesn't protect your data against every single virus out there, there are stronger viruses being created by hackers every day that can easily penetrate your antivirus software. Don't be tricked into thinking that just having antivirus software will adequately protect your data. Antivirus software will stop 80% of viruses from affecting your computers but that other 20% leaves your business vulnerable to attacks jeopardizing your data.
Embrace the Cloud
Backing up your business's data to the cloud is the best way to guarantee your data will still be there when the unexpected happens. Think about it, tapes are destroyed by natural disasters and are extremely unreliable while depending on an antivirus software to protect your data leaves you at a 20% risk of not being able to protect your information from viruses. And that's too big of a risk to take. The cloud provides a safe haven for your data to exist while you run your day to day operations. If disaster were to strike, your data is easily accessible thanks to the cloud.
Protect your data with PAVIS Back-Up & Data Recovery Solution

Here at NSK, we recommend businesses protect their data with PAVIS Solutions. Pavis translates to "a medieval shield large enough to protect the whole body." And PAVIS Solutions holds true to its meaning. PAVIS is unlike any cloud computing service on the market. It combines the best of three worlds: a Hybrid Cloud model with the scalability of a Public Cloud and the security of a Private Cloud. The system is simple. It is installed on the organization's current network where the system administrator can delegate what information and applications are hosted on the internal private network, and what is sent off-site into the cloud. PAVIS provides data-solutions that better utilize your organization's already existing hardware.
PAVIS Backup
PAVIS Backup is one of the most advanced Backup Data Recovery (BDR) systems on the market. The system will take continuous snapshots of your data in timed intervals to keep the most updated version of your data backed up 24 hours a day. Pavis Backup is cost effective and efficient compared to tape backup systems. It's a hassle free and cost reducing solution to add to your BDR plan.
PAVIS Onsite
PAVIS Onsite is an all in one backup disaster recovery solution. It is simple to install as it is added to your current IT infrastructure that will continuously backup your data. The BDR solution is fast, efficient and cost effective. Some really awesome features of PAVIS Onsite include:
- The ability to restore your information within minutes in the event of a disaster.
- The ability to act as a virtual server for your entire office in the event of a hardware failure.
If you are still using tape backups or are depending on your antivirus software to protect your data consider PAVIS. Your data is the most valuable and critical asset to your business so treat it like it could be gone tomorrow and install a BDR system that will protect it.
To prepare your business against the possibility of a disaster contact us about NSK's PAVIS Solution or to learn more about the system. A NSK team member will be happy to answer any of your questions.
More Information
Pavis Backup & Disaster Recovery
How to Protect Your Company from Cyber Crime
References:
http://blog.cloudhq.net/post/30468615421/why-you-should-backup-your-cloud-data-to-prevent-loss
http://www.timesreporter.com/newsnow/x514117185/On-Computers-Back-up-disks-key-to-survival-of-data
http://technet.microsoft.com/en-us/library/bb727010.aspx