Technology Maintenance
Proactive care to keep your system up and running cutting long term costs.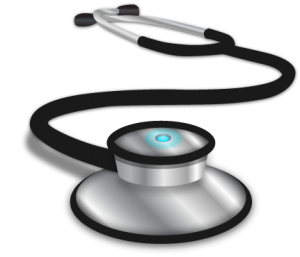 Focus Technology Solutions provides a remotely administered preventative maintenance service. This includes an anti-virus service and monitoring program designed specifically for our small business clients. This reduces the chance of data loss and assures the reliability of the most critical information systems. These programs have been developed for cost-effective network management of business-critical, small networks.
The Server Maintenance portion of the program is performed remotely by our NOC (Network Operation Center) technicians. This service includes the following detailed items, managed by a Sr. IT support engineer:
Backup
Backup includes handling failed jobs by checking job properties and determining the source of failures, changing job set features as required. We determine the cause of jobs that are not running for backup services, such as tape rotations, and repair them if possible. If not repairable remotely, we schedule the on-site Tech to troubleshoot and repair the backup. The plan also includes installing service packs and "hot fixes" as needed.
Antivirus
We set up antivirus protection on your file server and Exchange Server so we can remotely verify virus protection files, install the latest protection files if required, review the quarantine directory and have the ability to install service packs and "Hot Fixes" as required. This also allows us to do automatic spyware updates and removal and anti-virus updates
Server
Server Maintenance includes keeping a log of disk space used monthly on your server. We clean up temporary and unnecessary files, updating security patches and Microsoft updates, manually or automatic, including server restarts and verifying availability. We continually monitor event logs and fix issues as soon as they arise on event entries and notify on-site techs if additional action is required.
Firewall
Firewall maintenance involves verifying and notifying an on-site tech when licenses have been exceeded and reviewing firewall logs, taking appropriate and immediate action.
Exchange
Exchange Maintenance includes checking and configuring SMTP settings, checking the drive sizes and database size, so as not to exceed system limitations or size requirements, checking OWA (Outlook Web App) settings and logs for security settings on all virtual directories and fixing errors as they appear and verifying installation of Microsoft updates.
Related Packages & Services

Focus Technology Solutions Inclusive
The complete bundle of services no business should be without.

Backup
Keep your information secure and accessible.

Antivirus
Protection from spam and malware.

Server
Assessment, secure setup and support of on-site servers.