On-Site and Off-Site Server Support
Assessment, secure setup and support of on-site and off-site servers.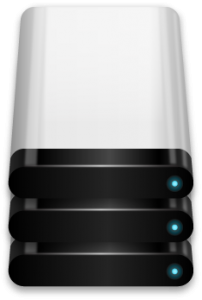 Choosing the right server for your business can be a time consuming and frustrating task. What operating system do you use? Which system has the ease-of-use and security you demand and trust with the applications you need to keep your company productive and connected? Which processor should you choose? Focus Technology Solutions can help you answer all these questions and more.
Focus Technology Solutions has both a server hosting service and a dedicated server collocation service. The hosted server option is perfect for clients with a telecommuter workforce and leveraging multiple staff members in various locations. For these types of clients, we provide a hosted server solution with 10 to 100 GB of shared storage on an Exchange 2003 server accessed via managed VPN (virtual private network) or OWA (Outlook Web Access) from anywhere in the world. We can also implement a SharePoint extranet for secure project collaboration.
Another option is our dedicated server installation and configuration serviced specifically for your organization. We can recommend, purchase, configure and train your users on accessing your dedicated server. We will monitor, maintain, troubleshoot and prevent loss of access due to power outages or local ISP (internet service provider) issues.
Startup companies that Focus Technology Solutions has assisted with server management have used this method to initiate their presence before they have found space to call their own. Once we have worked with the client to find and build out the optimal new location, we take care of the server relocation for them.
With a dedicated team of support staff we provide intimate customer service and unique hands-on approach to server solutions. Whatever your server needs are, let Focus Technology Solutions help you make the right decision.
Related Packages & Services

Monitoring
Stay on top of your IT system performance and stability.


Maintenance
Proactive care to keep your system up and cut long term costs.


Network
Design and set up a business server.


Backup
Keep your information secure and accessible.