Monitoring and Maintenance
Proactive care to keep your system up and cut long term costs.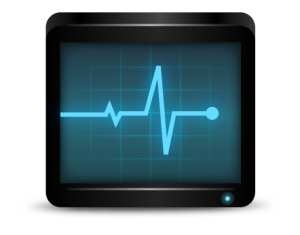 The monitoring and maintenance portion of our service is a remote IT service. This provides proactive IT support and managed IT Services covering server and software updates, data backup service, anti-virus monitoring service and maintenance, as well as firewall monitoring service and mobile device management. The program is designed to alert our highly skilled technicians of potential problems before they arise. We take personal responsibility for your network. Your organization will be assigned a dedicated IT services manager, a highly experienced, fully qualified on-site consultant (as needed) and a help desk technician.
Server
24/7 monitoring of all applications and performance parameters.
Critical Event monitoring – alerts Focus of any major errors recorded in the event logs.
CPU performance, Disk usage, Memory usage, page file usage, NIC throughput and all other performance related aspects are monitored and recorded for reference.
Security
Windows Server Security patches are applied automatically on a weekly basis after they are white listed.
Network
Router/Switch/Firewall monitoring: SNMP, POSIX, and ICMP enabled devices are capable of being monitored for functionality, error, alerts, and input/output communications.
UPS monitoring: Hardware monitoring for network attachable UPS devices. Otherwise the UPS monitoring software (APC Powerchute) will be monitored for errors and alerts.
Desktop Monitoring and Maintenance
This service keeps the desktops fully maintained such as applying critical Windows security updates, checking event logs for problems, checking the disk space, monitoring the health of the desktops, making sure that the managed anti-virus solution in place is working properly and up to date for the latest virus definition files
Automatic Spyware updates and removal and Anti-Virus updates.
Temporary Internet file deletion and weekly file cache cleanup.
Disk Space monitoring and SMART monitoring.
Automatic security updates managed entirely by the installed agent.
Very small footprint – does not affect end user.
Mobile Device Management (MDM)
Mobile Device Management (MDM) provides a solution to the flexibility of Bring Your own Device (BYOD). Focus is offering our Clients a platform for governing the personal devices being used by their workers. MDM works to help companies control the data on employee smartphones, tablets, and other mobile devices used for business purposes.
Related Packages & Services

Focus Inclusive
The complete bundle of services no business should be without.

Server
Assessment, secure setup and support of on-site servers.

Network
Design and set up a business server.

Device
Solutions to all of your important business tools including laptops, tablets and smart phones.